Pepsi for Gen Z
Live by your values

THE CONCEPT
No Label


Defying the Labels
Pepsi is looking for a copy led brand approach. The challenge of this project was how to bring a message to life and market it to a Gen Z audience who hate being sold to, connect with authenticity over gloss or shine, and bring to life the key attributes of this new drink (organic, zero sugar).

My take from the brief is the word "Gen Z". Based on various sources, generation labels become a tool to reduce the bewildering complexity of social change into an easy-to-apply typology. Knowing someone's year of birth seemingly gives you all you need to know to judge a person's character, life goals, values and purchasing intentions.
Live by our values.

Our mission, or Pepsi's, should be challenging these stereotype-based definitions because labelling brings more separation and prejudice. Ultimately, your generation does not define you, but you interpret your unique place within it.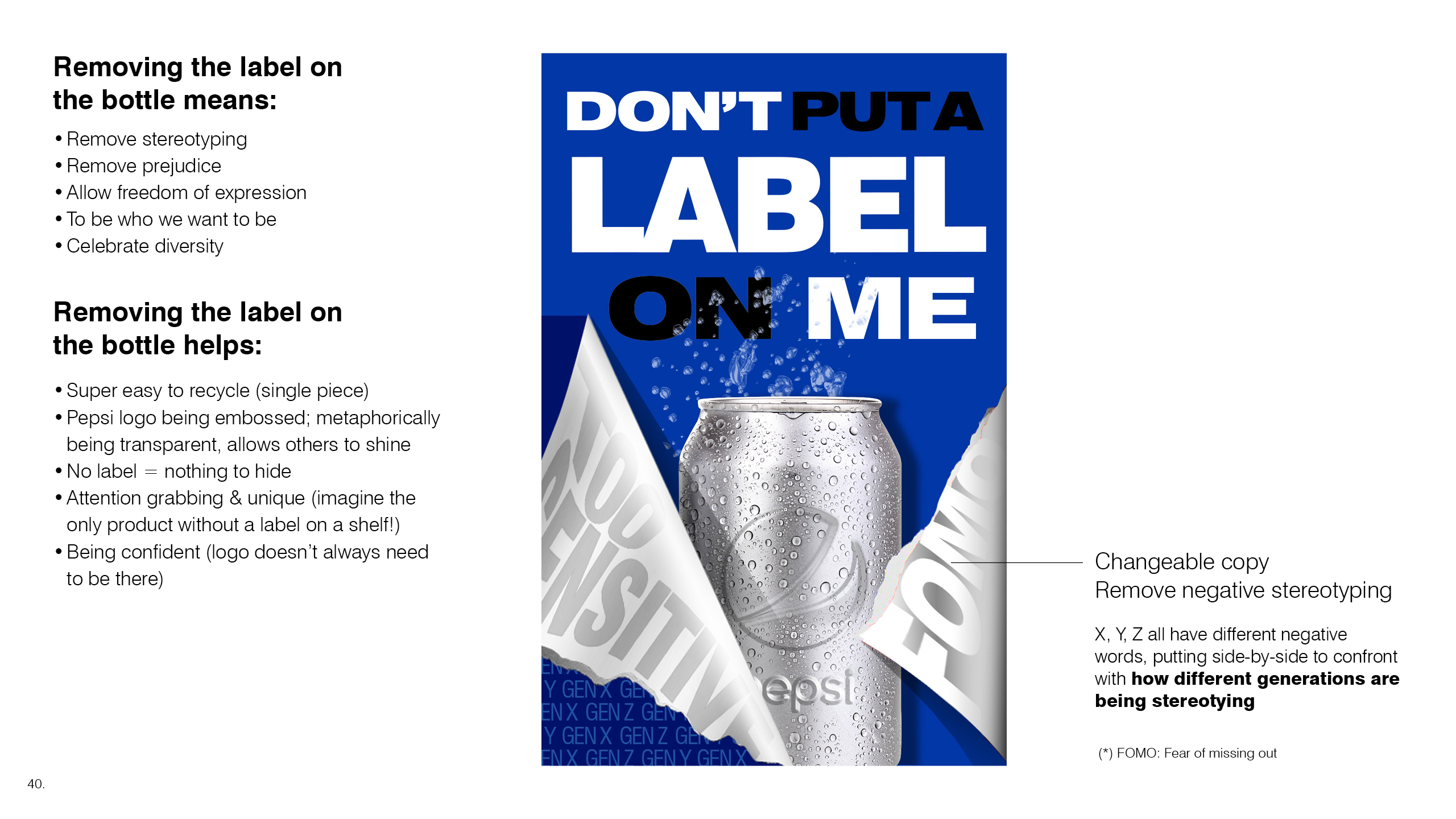 KEY VISUAL & NO LABEL PET BOTTLE


NO LABEL BOTTLE


Ultimately, it could be an opportunity for Pepsi to place social values and attitudes into its branded media and encourage audiences to act as part of the brand.
SOCIAL MEDIA CAMPAIGN